Are you feeling overwhelmed with wedding planning? It can be hard to know where to start, and it's easy to feel like you're not doing enough. But don't worry, we've got some self-care tips for brides that will help you stay sane during the process. So take a deep breath, relax, and read on for some helpful advice!
Self-care strategies to feel your bridal best
It's the night before your wedding, and you can't sleep. You've been planning every detail of this day for months, and now it's finally here. But instead of feeling excited, you're nervous and a little scared.
That's perfectly normal! Weddings are a big deal, after all. But there are some things you can do to help ease your nerves and make sure you have a great time on your big day. Here are some self-care tips for brides to help you relax and enjoy yourself:
Get a good night's sleep
This may seem like an obvious one, but it's important! Your wedding day is going to be long and busy, so you'll need all the energy you can get. So go to bed early the night before and set your alarm for a few hours before you need to start getting ready. That way, you can enjoy a leisurely morning and not feel rushed.
Have a healthy breakfast
Start your day off right with a nutritious breakfast. Then, include some protein and complex carbs to give you sustained energy throughout the day. And don't forget to drink plenty of water!
Take some time for yourself
Before the craziness of the day begins, take some time for yourself. Maybe read a book, take a bath, or sit and relax. This will help you clear your head and focus on what's important: enjoying your wedding day.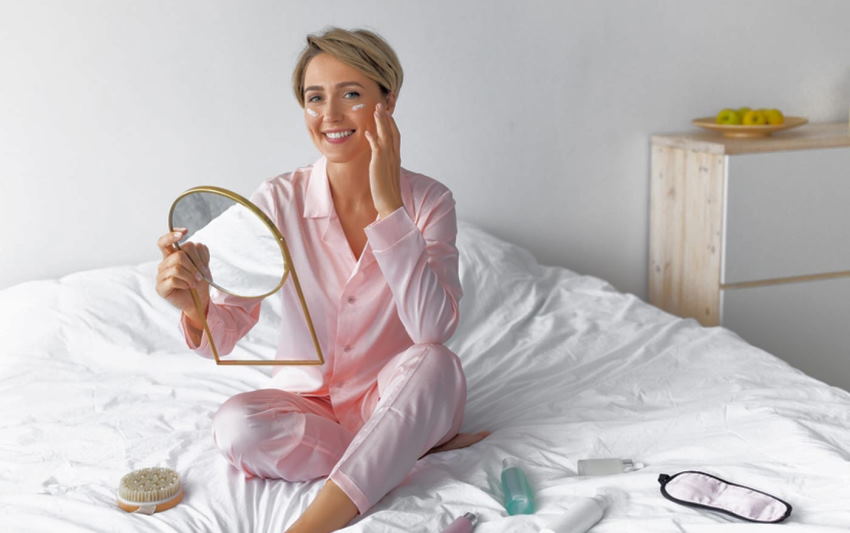 Surround yourself with positive people
You'll be surrounded by family, friends, and loved ones on your wedding day. Make sure to spend time with the people who make you feel happy and supported. These positive vibes will help you feel more relaxed and excited about your big day.
Breathe
When you start to feel overwhelmed, take a few deep breaths. This will help slow down your heart rate and clear your head. Remember, there's no need to rush! Take your time and savor every moment of this special day.
Follow these self-care tips, and you're sure to have a wonderful wedding day. So relax, enjoy yourself, and savor every moment!
Self-care gifts for brides on the road to wedding bliss
The last few months before your wedding can be a whirlwind of activity. From finalizing the details to addressing last-minute problems, it's easy to let your own needs fall by the wayside. But taking care of yourself is essential to making it through this busy time without losing your cool.
One way to do that is to ensure you're taking some time for self-care, even when it feels like there's no time for anything else. And what better way to do that than with a gift that will help you relax and rejuvenate?
Here are some great self-care gifts for brides who could use a little pampering:
A Luxurious Bath Bomb Set
There's nothing like a long, relaxing soak in the tub to help you unwind after a stressful day. But making time for a luxurious bath can be tough when you're busy planning a wedding. That's where bath bombs come in.
This set of six Bombshell Bath Bombs from Lush will turn your tub into a spa-worthy oasis. Each bomb is filled with soothing ingredients like shea butter and jojoba oil, plus they smell amazing. So just drop one in the tub and let it fizz away while you relax.
An Aromatherapy Diffuser
Essential oils are known for their relaxation-inducing properties, so an aromatherapy diffuser is a great way to bring peace and calm into your home. This one from Better Homes and Gardens features seven different light settings and can run for up to six hours at a time.
Just add a few drops of your favorite essential oil (lavender is always a good choice for relaxation) and let the diffuser do its job. You'll soon be feeling more relaxed and ready to tackle whatever comes your way.
A Moroccanoil Treatment Set
Your hair can take a beating during wedding planning, so give it some TLC with this Moroccanoil treatment set. It includes everything you need to restore shine and softness, from shampoo and conditioner to a leave-in treatment and finishing serum.
Just use the products as directed after washing your hair, and you'll be amazed at the transformation. Your hair will look and feel softer, smoother, and healthier in no time.
A Mani/Pedi Gift Certificate
Sometimes the best way to relax is to treat yourself to a little pampering. If that's your style, then a mani/pedi gift certificate is the perfect self-care present.
Just make sure to find a salon that uses eco-friendly products and has good reviews, so you can be sure you're getting the best possible service. Then, once you've been pampered and polished, you'll be ready to take on anything wedding-related (and look good doing it).
A Relaxing Massage
There's nothing quite like a massage to help you relax and rejuvenate. So if you're feeling stressed, consider giving yourself the gift of a relaxing massage.
You can either book an appointment at a local spa or salon or purchase a portable massager at home. Either way, you're sure to feel more relaxed and refreshed after some time spent getting kneaded and pampered.
A Meditation CD or App
If you struggle to quiet your mind amidst all the wedding craziness, consider investing in a meditation CD or app. With regular use, you'll soon find it easier to clear your head and focus on the present moment.
Many different options are available, so take some time to find one that resonates with you. Then, once you've found a favorite, pop in the CD or open up the app whenever you need a little mental break.
A Yoga Membership or Class Pass
Yoga is another great way to reduce stress and promote relaxation. If you're not already a yogi, now is the perfect time to give it a try.
You can either sign up for a membership at a local studio or purchase a class pass that will allow you to try out different studios in your area. Or, if you're short on time, plenty of yoga videos are available online that you can do in the comfort of your home.
No matter what type of self-care present you choose, the important thing is that it helps you relax and recharge. Wedding planning can be tough, but with a little bit of self-care, you'll be ready to tackle whatever comes your way.